Charlotte Douglas International Airport
Photo credit: Patrick Schneider
The Draft Environmental Assessment (EA) is now available for public review—click here to view the document.  There will be two opportunities on May 17th and 18th to attend public workshops and hearings to discuss the Draft EA. Due to the ongoing COVID-19 public health emergency, both will be held online. The public workshop will allow the project team to update the public on the Draft EA and the next steps. The public hearing is an opportunity for the public to make statements regarding the Draft EA. If you would like to attend a public workshop or if you would like to make comments at the hearing, you must register at the links below. If special accommodations, such as audio or visual assistance, are required to participate in the public workshops or public hearings, or if Internet access is not available, please leave a message at 407-440-1060 by May 3, 2021.
MEETING DATES:
Each public workshop will begin promptly at the designated time with a presentation and will be followed by a Q&A session. The public hearing will begin at the designated time and is an opportunity for the public to speak. You must register to attend the public workshop and sign up to speak at the public hearing at the links below. You can register to attend any time before the meeting has concluded. If you are not able to attend, a video recording of the public workshop will be made available on this website.
A paper copy of the Draft EA is available for public review at CLT Center, 5601 Wilkinson Boulevard, Charlotte, NC 28208. To make an appointment to review the Draft EA, please contact:
Amber Leathers
Planning & Environmental Manager
Charlotte Douglas International Airport
(704) 560 1820
If you have important information that has not been considered in this document or comments on the Draft EA, please send your written/email comments to the following:
Sarah Potter
Associate Vice President
Landrum & Brown
4445 Lake Forest Drive
Suite 700
Cincinnati, OH 45255
Email: CLTCapacityEA@landrum-brown.com
Comments are due no later than 5:00 p.m. Eastern Time on June 1, 2021. If submitting via the U.S. Postal Service, your comment must be postmarked by that date.  Before including your name, address and telephone number, email, or other personal identifying information in your comment, be advised that your entire comment – including your personal identifying information – may be made publicly available at any time. While you can ask us in your comment to withhold from public review your personal identifying information, we cannot guarantee that we will be able to do so.
This site replaces the former www.CLTEIS.com website for the Charlotte Douglas International Airport (CLT) Environmental Impact Statement (EIS), which was cancelled on February 27, 2019. The City of Charlotte (Airport Sponsor) will now complete the National Environmental Policy Act (NEPA) evaluation as an Environmental Assessment (EA).
The Airport Sponsor will prepare the EA in accordance with NEPA, all applicable federal regulations, and Federal Aviation Administration (FAA) guidance. The EA will assess the potential impacts of the proposal to construct:
Fourth Parallel Runway 1-19 (including End-Around Taxiways)

Terminal and Ramp Expansion
To ensure the Airport continues to meet current and future demand, the Airport Sponsor plans to implement the above improvements at CLT, proposed for construction by 2028, as recommended in its Master Plan Update and documented on the CLT Airport Layout Plan (ALP).
Similar to the EIS, the EA will evaluate the potential direct, indirect, and cumulative environmental impacts that may result from the Proposed Action. The Sponsor expects to complete the EA in 2020.
PROJECT ELEMENTS PROPOSED FOR CONSTRUCTION BY 2028
Constructing a New Fourth Parallel Runway 1-19 (including End-Around Taxiways)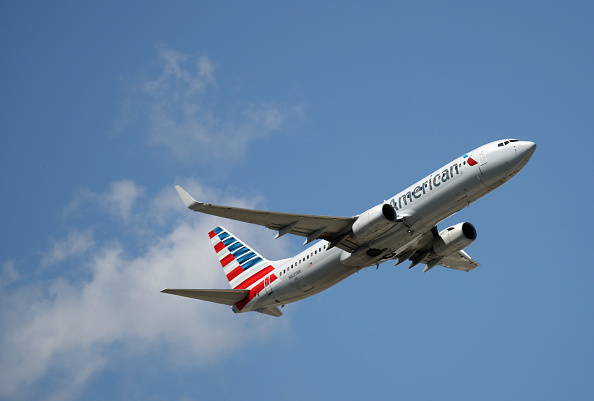 Expanding the Terminal and Ramp
141 domestic and 37 international
Projected aircraft operations for 2033
2033 ENPLANEMENTS (IN MILLIONS)
Projected annually by 2033
Interested parties will have several opportunities to provide input and comments on the Proposed Action during the EA process. For more information on how to provide comments, see Public Outreach.
SIGN UP FOR NOTIFICATIONS
CLICK SUBSCRIBE TO REQUEST NOTIFICATIONS THROUGHOUT THE EA PROCESS
CHARLOTTE DOUGLAS INTERNATIONAL AIRPORT EA
POINT OF CONTACT
If you have questions or need further information, please contact:
Landrum & Brown
4445 Lake Forest Drive, Suite 700
Cincinnati, OH 45242
FOLLOW US
Social media links for additional EA and Airport information