KANSAS CITY
INTERNATIONAL AIRPORT
HISTORIC DISTRICT
An Environmental Assessment (EA) of the new, single terminal at Kansas City International Airport (KCI) was completed in 2019. As part of the Section 106 of the National Historic Preservation Act (NHPA) consultation process it was found that KCI was eligible for listing on the National Register of Historic Places (NRHP) as a historic district.
The proposed new terminal development would require demolition of Terminals A, B, and C, construction of a new terminal building and reconfiguration of apron, construction of new parking structure, and reconfiguration of circulation roadways. The result of the new terminal development is an adverse effect to the historic district, making it ineligible for inclusion on the NRHP. Therefore, mitigation of the loss of this historic district was required before construction could begin on the new terminal at KCI.
This website provides information on the historic district at KCI, the mitigation required, the history of the airport, original design of the airport, the architects behind the terminals, and the "Drive-to-your-gate" concept.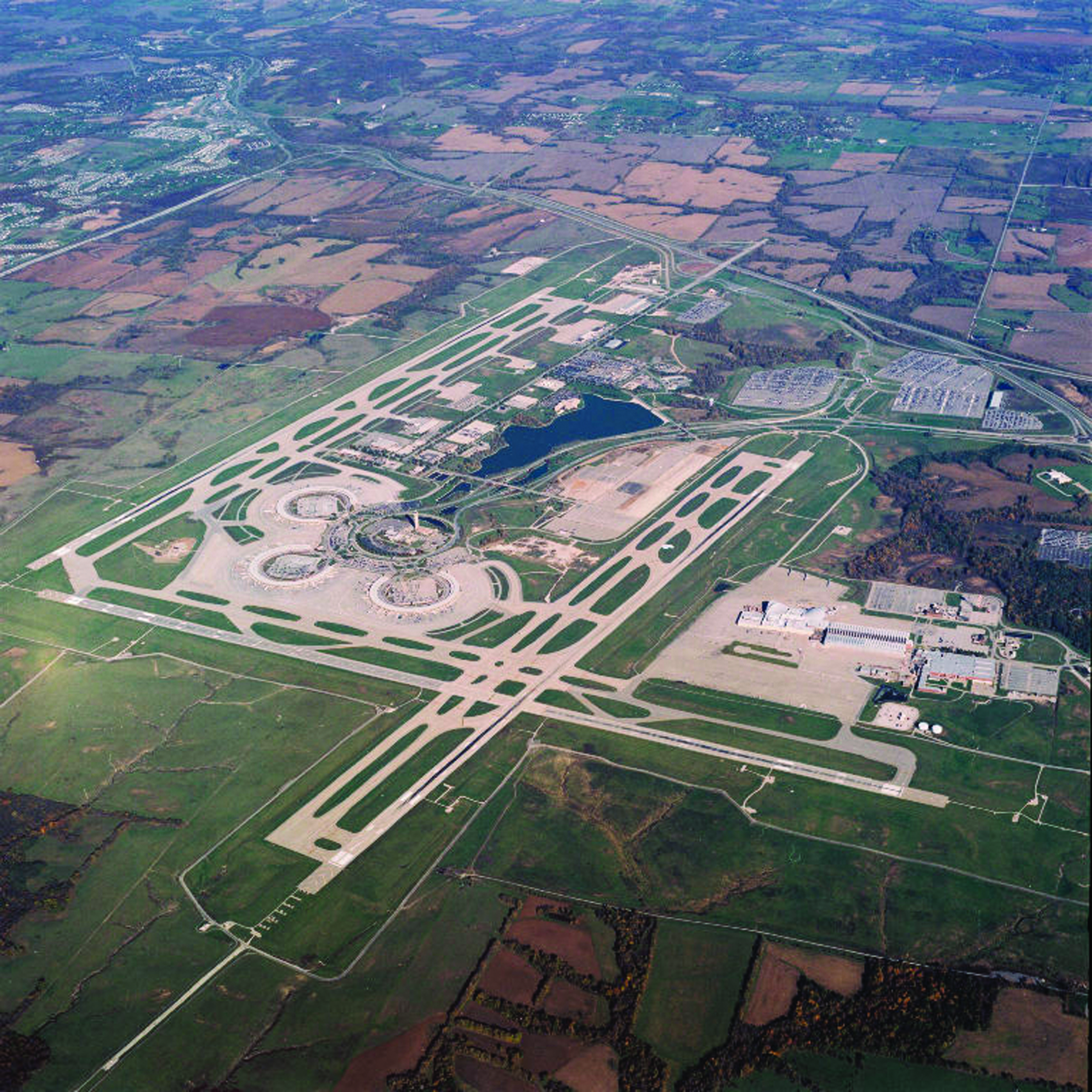 In order to select the mitigation that was most meaningful to the Kansas City community, a group of community leaders participated in a Mitigation Commission to determine the most appropriate mitigation. The Mitigation Commission selected the north courtyard development for the public to learn more about the importance of KCI with the Jet Age and TWA, as well as its early architectural significance. The north courtyard located at the north end of the arrivals level includes bronze plaques and further information about Terminals A, B, C. Make sure to stop by and check it out. Special thanks to the following Mitigation Commission members:
Mike Reik, Platte County R-III Schools
Lisa Briscoe, Historic KC
Lisa Wittmeyer, Platte County Historical Society
Bruce Watkins, Watkins Foundation
Joy L. Coleman, TreanorHL (representative for AIA of KC)
Bradley Wolf, City of Kansas City, Planning Department
Aaron Schmidt, Platte County EDC
Sabin Yanez, Northland Regional Chamber of Commerce
Pamela Blaschum, TWA Museum